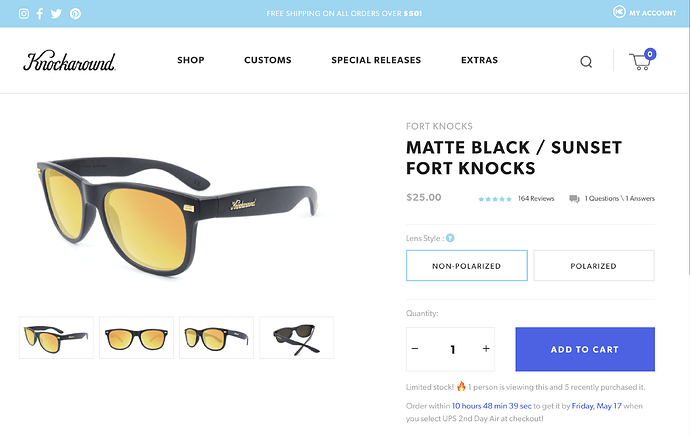 I've owned several pairs of Knockarounds' Fort Knocks over the years. They make attractive, affordable sunglasses that you'll love.
You won't ever have to think twice about whether or not you should bring a $200 pair of sunglasses to the beach. The answer, of course, is no. Bring a cheap pair of polarized Knockarounds.
If you're interested in a pair click the link below and provide your email. Knockaround will send you a $10 promo code to use on any pair of sunglasses.
CLICK FOR KNOCKAROUND PROMO CODE
If you decide to make a purchase, we'll both get discounts off our next orders.