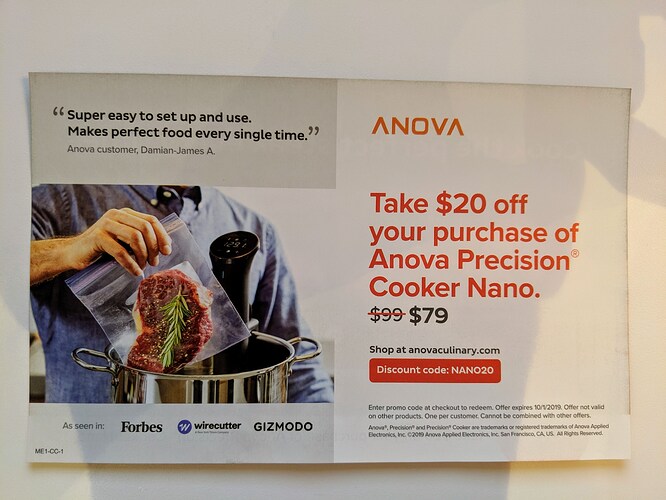 I received a promo code in the mail for the Anova Nano Precision Cooker. I already have the WiFi + Bluetooth Precision Cooker and it has been excellent for sous vide steaks.
Until October 1, you can get $20 Off the Anova Nano with Promo Code: NANO20
If you're unsure about sous vide, I'd encourage you to checkout r/sousvide on reddit to see what you can do! It's a game changer.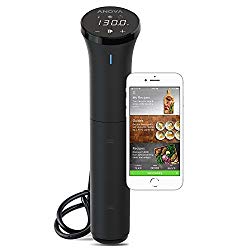 The best sous vide circulator
The Anova Precision Cooker Nano is an accurate, affordable sous vide cooker. It's an excellent choice for those interested in sous vide, but don't want to spend a ton of money. The cooker can be controlled manually or from Anova's app.
Also, remember that if you're purchasing a sous vide circulator, you'll need a container and lid to put the water and food in. I purchased a 12 quart Rubbermaid Container and a lid to keep the heat in. Here's one that is designed to fit the Anova Nano.