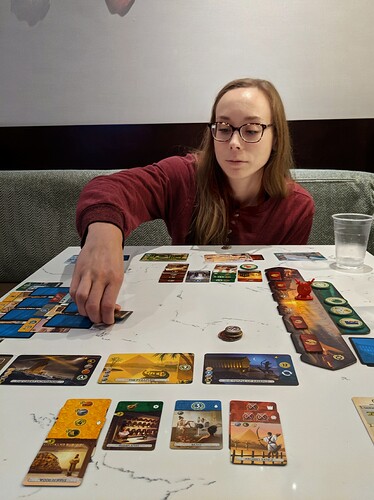 Based on 7 Wonders, 7 Wonders Duel takes the same mechanics and improves upon them to make it a fun, challenging 2-player board game.
I bought this game a while ago after receiving a recommendation from my co-worker. However, it wasn't until this past rainy weekend that we were able to play. The game is a blast, but takes 2-3 hours. It was an excellent rainy-day activity.
An excellent 2-player board game with a fair amount of complexity
Take your civilization through 3 ages and attempt to conquer your opponent. Gather resources, build armies and research technology.