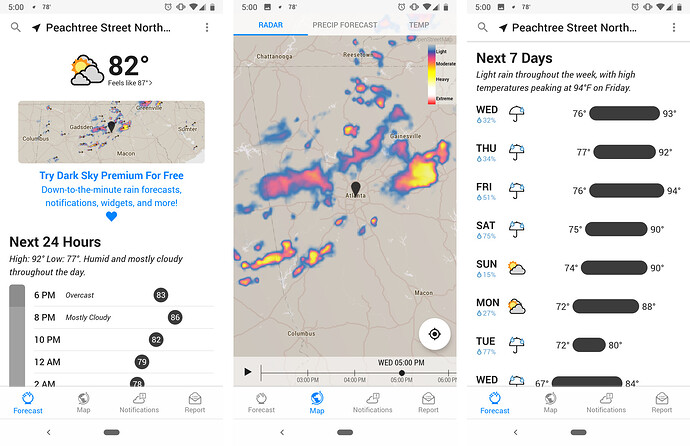 Dark sky used to be one of my most-recommended apps. It was simple, attractive and—most importantly—accurate. However, in the last year it seems the forecasts have gotten worse and worse.
This weekend it gave a zero percent chance of rain for a hike we had planned. While on the way to the trailhead, we got caught in a downpour. That storm lasted two hours. The entire time it showed zero percent chance of rain.
I know there's something wrong with the product because often the forecasts on my Android are different from darksky.net or my iPad. The API should be giving the same data, but apparently that's not the case.
After this experience and several similar ones. I cannot recommend Dark Sky because of it's inaccuracy. What alternative weather apps should I look at?