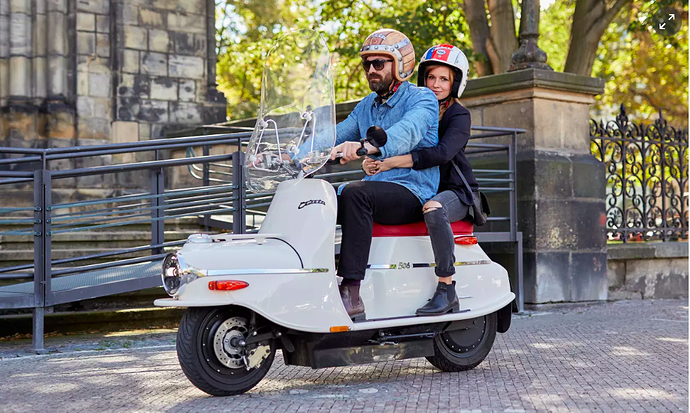 I stumbled upon the Čezeta 506 while reading The Guardian this morning. I'm a sucker for cool, retro-looking machines. The Čezeta 506 definitely hits the mark.
Here are a few additional details from The Guardian:
But despite its winning appeal, production stuttered to a close in 1964. Fast forward to 2008, and a Brit named Neil Eamonn Smith moved to Prague and bought his first vintage scooter. He started restoring Čezetas and began to experiment with electric conversions. With expertise from the Czech Technical University, he perfected the powertrain and a few years later launched the Type 506. Mods and romantics rejoice!

The original design of the Čezeta is unique among scooters. It is unusually long, at almost 2m. It has footboards running its entire length and a long and comfortable seat that can be lifted to reveal a luggage compartment. This makes it ideal for two people. The front mudguard is fixed to the body and fully streamlined, while the characterful headlight fits into a recess and has a luggage rack on the flat top surface.