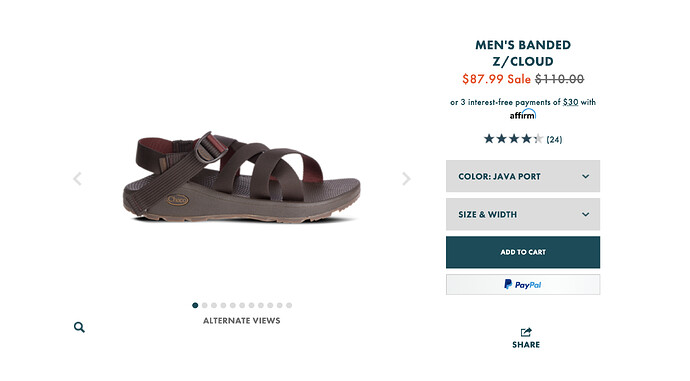 After a recent trip to the beach I realized that I needed a new pair of sandals. My girlfriend convinced me that Chacos were the most utilitarian sandal I could buy.
I ended up ordering the Banded Z/Cloud in Cognac Black, because it was in my size and already on sale. After doing some searching around I discovered a promo code.
Try CHACO27 or CHACO27OFF.
It saved me about $30 at checkout.