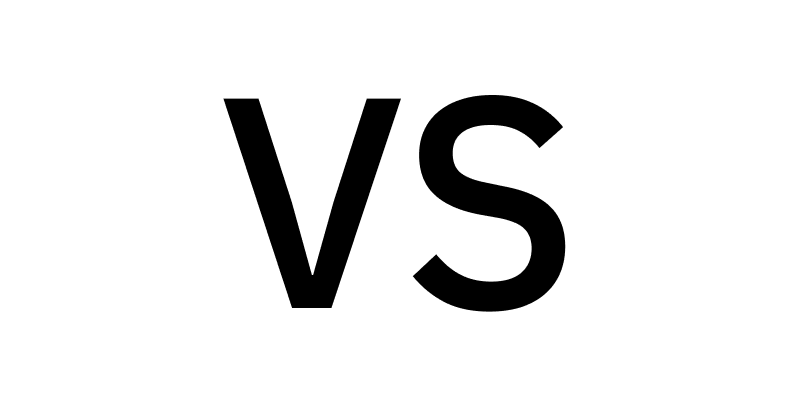 Today I'm going to be comparing two of the most popular review sites—The Wirecutter vs Consumer Reports. Whether you're searching for a new toaster or washing machine, you're likely to end up at one of these sites.

There are certainly other review sites out there, but none have the weight or reputation that Consumer Reports and The Wirecutter carry.
---
Role of review sites in 2021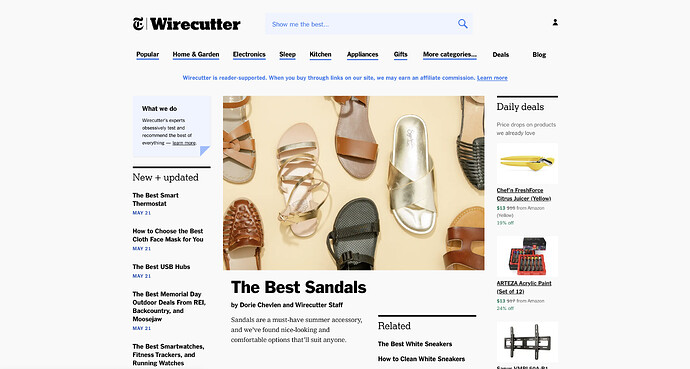 As I see it review sites help two types of people—those that want to be told what to buy and those that want to be informed before buying. The first person simply searches for Best X for Y and buys the recommendation from The Wirecutter, Consumer Reports or whatever review site is at the top. This consumer is likely to get something that may not match their exact need, but it's unlikely to be terrible.
The second type of consumer is like me. They religiously research almost everything before buying. They want to make sure that the product meets their needs, is attractive and a good value. This consumer digs into product reviews, searches reddit for opinions and watches YouTube videos to see how it actually works.
Successful review sites in 2021 will cater to both personas.
Business model
The main difference between The Wirecutter and Consumer Reports is their business model. The New York Times' owned Wirecutter makes money through affiliate purchases. What exactly does this mean? This is how The Wirecutter explains it.
If a reader chooses to buy a product we recommend as a result of our research, analysis, interviews, and testing, our work is often (but not always) supported through an affiliate commission from the retailer when the reader makes the purchase. There's no incentive for us to pick inferior products or to respond to pressure from manufacturers—in fact, it's quite the opposite. If a reader returns their purchase because they're dissatisfied or the recommendation is bad, we make no affiliate commission.
So while The Wirecutter has little incentive to pick one product over another, they do have an incentive to convince the user to purchase something. Considering that the reviews are free, I think this is a reasonable trade-off for readers. This is the same business model that Product Notes uses.
On the other hand you have Consumer Reports, the consumer non-profit which has been around since 1936. Consumer Reports has some free articles, but requires a yearly subscription to access comparison lists and detailed information. In recent years, Consumer Reports has implemented affiliate links to try and diversify it's revenue streams.
Review quality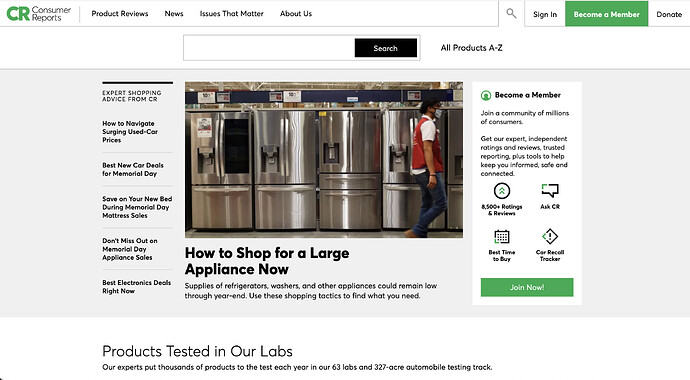 When comparing both The Wirecutter and Consumer Reports reviews, it is obvious that they both publish in-depth articles. The Wirecutter's reviews attempt to answer What is the best X? for any given product category. Before writing a review, The Wirecutter starts out with a large list of products—sometimes hundreds. Then they narrow the pool down to a handful of contenders which they test. Periodically, The Wirecutter will return to a review and update it.
Another thing I think The Wirecutter does brilliantly is keep tabs on when their recommended products go on sale. Their deals page is closely monitored, and is an excellent source of information.
Consumer Reports tends to look at individual products and focus on that one item. They set criteria for each product category and compare the products that way. If you're a paid customer, you have access to lists and can sort and filter based on your requirements.
As a whole I think Consumer Reports probably does an excellent job keeping and publishing long-term test notes.
What's missing?
Part of what I'm trying to figure out with Product Notes is what comes next in this space? I feel like there is something between a centralized publication and a community.
A personal issue of mine is how little weight either review site gives to looks. This commentary from Owen Williams sums it up well.
When I grabbed the publication's top pick for an air purifier, the Coway Mighty, I found out the hard way. It worked fine, but its iPod Shuffle aesthetic was unsightly in my house, it took up a ton of space, and it randomly fired up loudly for seemingly no reason. My partner told me to return it. In general, aesthetic beauty, which is an important factor for me, doesn't seem to be a factor Wirecutter considers in its reviews.
Aesthetics is something I always take into account when reviewing consumer products. For example in our Best Nespresso Machine review, we decided not to recommend the newest machine partly because of how odd it was. In Away's Aluminum luggage review, I explain how fantastic the bag is—the best looking luggage you can buy. However, the polycarbonate hard-shells are more practical for most people.
I think another element missing to the sites is a clear expertise. It's difficult to appeal to most people, generally while also being an expert. If you're looking for camping equipment OutdoorGearLab is probably a better source than either site. Looking for a new monitor? RTings would clearly be the expert source.
Final thoughts
Is there a clear winner when comparing Consumer Reports vs The Wirecutter? I'm not sure. They both provide excellent reviews. I get the sense that Consumer Reports has struggled in recent years. The affiliate business model of The Wirecutter allows people to get a ton of consumer product information for free.
It will be interesting to see if less centralized product reviews site take away any marketshare from The Wirecutter. These days more and more people are searching reddit for product reviews and coming to communities like Product Notes. I suppose time will tell.
---
References