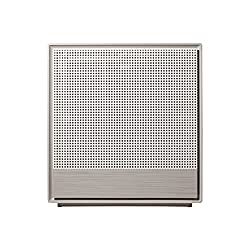 A larger air purifier with a retro aesthetic
This air purifier is great for larger rooms or people that want a different aesthetic. Coway consistently produces excellent, efficient air purifiers.
Deal Details
Enter deal details such as coupons or promo codes. Include specific steps if applicable.
Amazon has a deal on the Coway Airmega 250. While it is not the steepest discount, it is the best we've seen for this model. If you're looking for an air purifier for a larger room right now because of the wildfires, this is a great pick up.
If you can hold off, we may see more discounts closer to Black Friday.
Product Comments
Comments about what makes this product notable.
Coway makes some of the best air purifiers on the market. I have been extremely happy with my Airmega 300 for the last couple of years. While the Airmega 300 and 400 are ideal for very large rooms (about 4 ACH for ~700 sq ft), the Airmega 250 is good for rooms not quite as large (4 ACH for about ~450 sq ft).
Other details about the Airmega 250:
Purifying Coverage (2 ACH): 930 sq ft
Purifying Coverage (4 ACH): 465 sq ft
CADR: Dust 261.2 / Pollen 230.1 / Smoke 248.5
Auto Mode: Adjusts fan speed based on current air quality