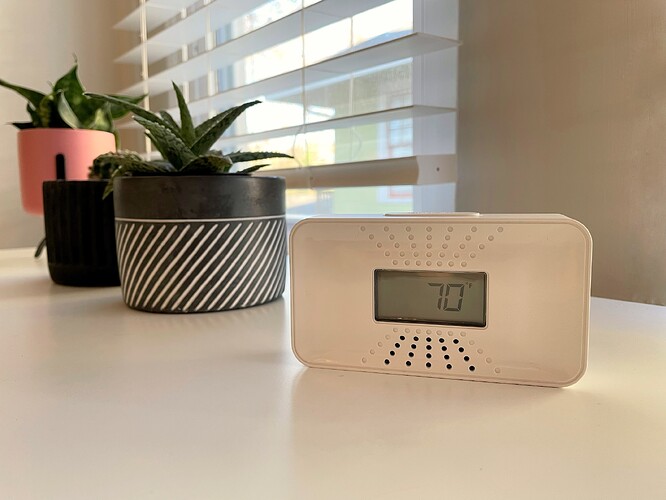 If you are looking for a carbon monoxide detector that looks decent and will last a decade the First Alert CO Detector is an excellent option. It's small and looks decent on a shelf (for a CO detector). The biggest issue is that this is more of a detector and not an active monitor. It will only show temperature until CO levels become elevated.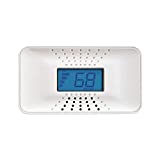 A better looking CO monitor with some flaws
The First Alert CO710 CO Detector is one of the more attractive CO detectors on the market. It's reasonably priced and lasts 10 years. Unfortunately, it only shows CO levels when they are an issue.
Who should buy this CO detector?
If you have smoke detectors, that don't also detect carbon monoxide. Every home owner should have a carbon monoxide monitor in your home. Especially if you have a furnace, boiler, oven or other appliances that run off of natural gas.
You're looking for additional peace of mind. Maybe you have a newborn or want extra coverage in your bedroom. CO monitors can be more responsive when placed lower than smoke detectors.
Who should pass on this detector?
You already have smoke detectors that detect CO. If it's time to replace your smoke detectors, I recommend the First Alert 10-year Smoke and CO detector. Why worry about replacing batteries? Just buy the thing and you're good for the next decade until the whole thing needs to be replaced.