I stumbled upon an article with some fascinating pictures of railroad photography this evening. I'm a sucker for trains and am very tempted to purchase this coffee table book.
https://www.amazon.com/dp/0500544867/
The book is called Jim Shaughnessy Essential Witness: Sixty Years of Railroad Photography and has a ton of beautiful images. Here are just a couple, see the linked article for more.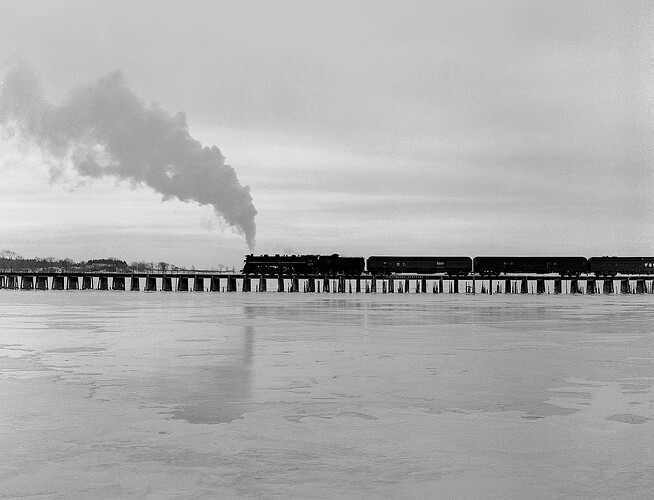 Jim Shaughnessy, "Central Vermont's Ambassador passenger train crosses trestle over Missisquoi Bay, Lake Champlain, Vermont" (1954)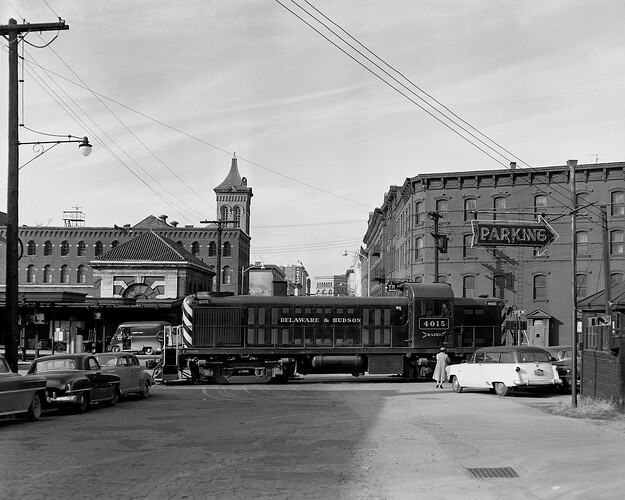 Jim Shaughnessy, "Delaware & Hudson Alco RS-3 locomotive enters north end of Union Station at Fulton Street, Troy, New York" (1952)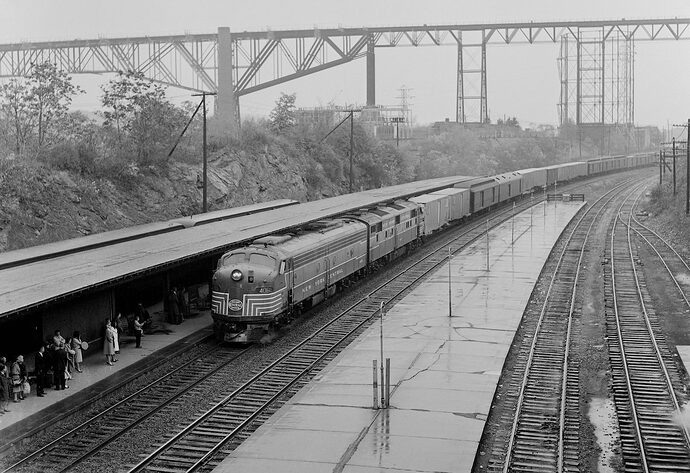 Jim Shaughnessy, "New York Central passenger Train with Poughkeepsie Bridge in background, Poughkeepsie, New York" (1953)
I'm not entirely sure where this goes, so for now I'm putting it in General Discussion.