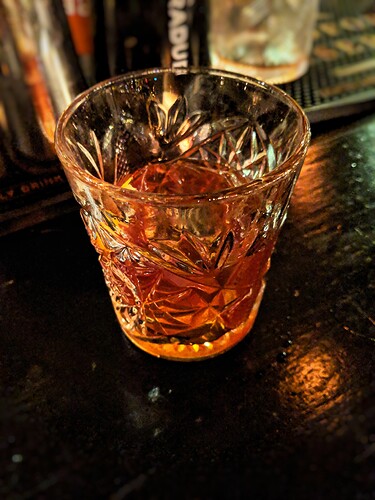 It's not often I notice glassware, but the first time I ordered an Old Fashioned at Establishment, I couldn't help but notice these beautiful glasses.
They were both heavy and distinguished. Why isn't every Old Fashioned consumed from this piece of artwork? Certainly this is what Don Draper and the cast of Mad Men drank out of.
I was so obsessed with the glasses and decided to track them down.
https://www.amazon.com/Hobstar-Double-Fashioned-Glasses-340ml/dp/B01N08C2UP
https://www.amazon.com/Libbey-Hobstar-Fashioned-Glasses-Tumblers/dp/B07467T8VF/
Fortunately, I was able to find them on Amazon and come in sets of 2 or 4.
I'll warn you—they are expensive. I haven't decided if I'm going to pull the trigger and make a purchase yet, but it's very tempting.