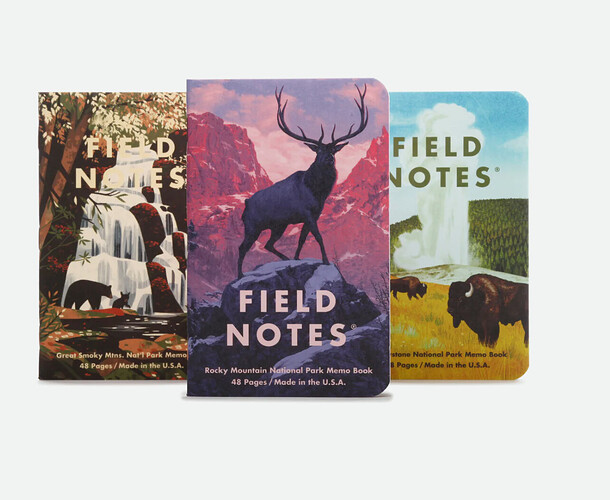 Two things near to my heart are National Parks and Field Notes notebooks. That's why I cannot resist these
National Park Themed Field Notes
.
If you don't know the story, Field Notes are inspired by old agricultural memo books. They are simple, unassuming and practical. These notebooks feature light gray grid-lined paper and saddle stitch binding.
If this sounds up you're ally, you can find the following packs of the following National Park Field Notes:
Series A: Yosemite, Acadia National Park, Zion National Park

Series B: Grand Canyon, Joshua Tree, Mount Rainer

Series C: Yellowstone, Rocky Mountain National Park, Great Smoky Mountains

Series D: Grand Teton National Park, Arches National Park, Sequoia National Park

Series E: Denali National Park, Cuyahoga Valley, Olympic National Park
---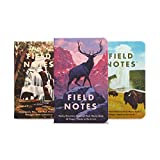 National Park Themed Field Notes
The artwork on these packs of field notes are inspired by various National Parks actoss the US—including Yosemite, Yellowstone and the Grand Canyon.