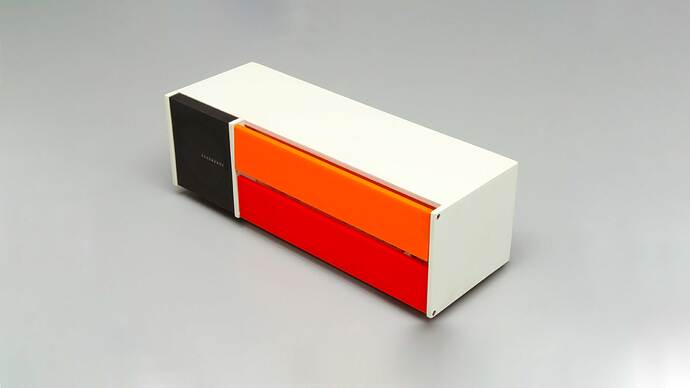 This morning I stumbled across this tweet featuring this beautiful speaker system. Specifically, this is the Nordmende Spectra Futura Stereo System from 1968.
https://twitter.com/vanschneider/status/1138436088496840709
I love the mid-century dials and look with the bright colors. The low-profile stand makes it feel like the stereo system is hovering.
Anyways, it's beautiful device. There's a ton more pictures and details on Nordmende's website.
https://www.nordmende.eu/the-brand/iconic-products/spectra-futura/