It may seem odd to have a strong opinion about light bulbs, but I do.
I am pretty sensitive to lighting and tend to gravitate towards soft white bulbs. I have a lot of either open or glass fixtures in my house and like the look of clear, Edison LED bulbs. I have found the perfect light bulb though and am slowly transitioning all my lights to use it.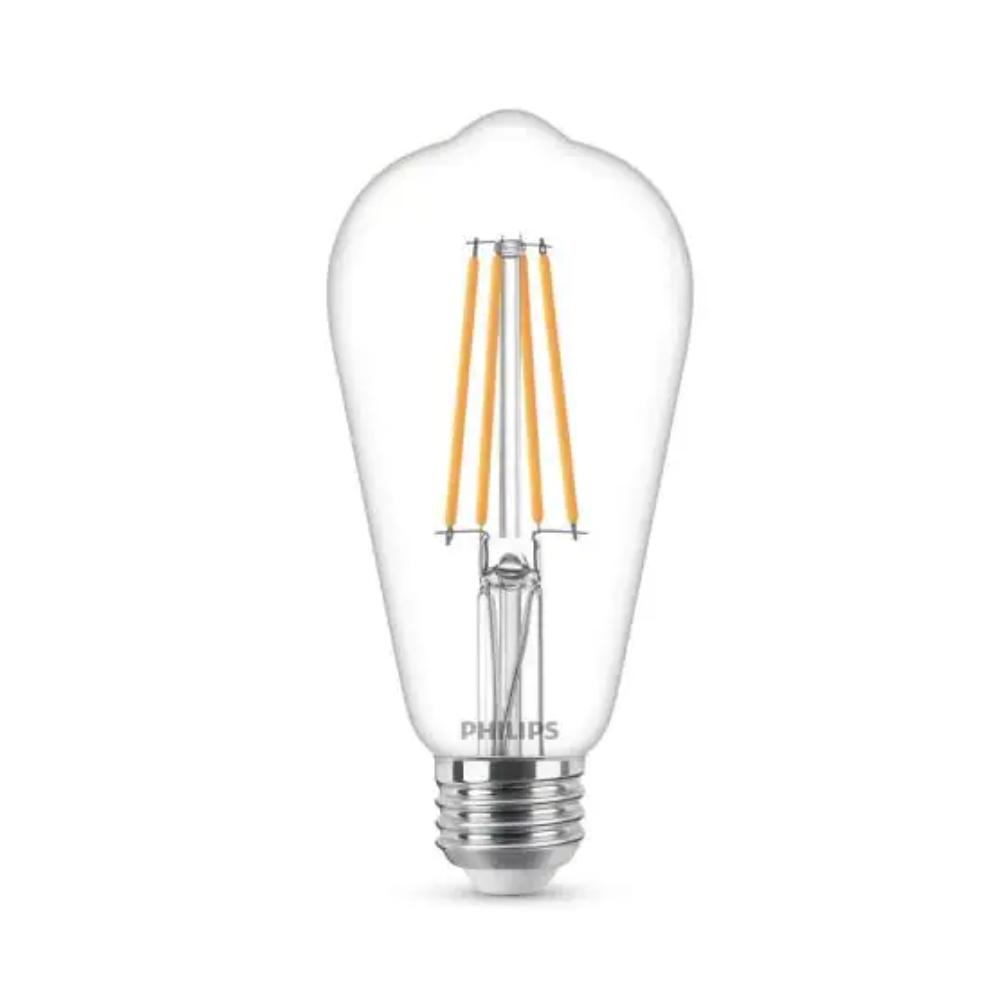 A vintage LED that gets warmer as it dims
This vintage bulb produces a beautiful soft light and has significantly reduced flicker.
The good
The bulb puts off a bright light with just enough warmth. I realize that comment is entirely subjective. Some people like daylight bulbs and others want very warm light. On both ends of the spectrum you end up with light that distorts the color of elements inside your house. I have a particularly difficult time using daylight bulbs inside my house because it reminds me of the terrible fluorescent lighting we had when I was in school.
Phillips LEDs have significantly reduced flicker. In a previous post about lighting on PN, someone brought up the issue with LED flicker and how that can lead to headaches in some people. They actually recommended Phillips bulbs, which eventually led me to this particular bulb. Anyways, you can film the bulb on slow motion and you won't see any flicker on your phone. Film another LED bulb and you'll see the difference is night and day.
The Warm Glow Effect—the Phillips Vintage LEDs are dimmable. As you dim the bulbs they get warmer, which seems more appropriate for low light. I generally have my lights on the brightest setting, but it is a rather nice feature for lights when you have a dimmer.
The bad
The bulbs can be extremely difficult to find. Home Depot is the only retailer that carries them and they are in stock about a quarter of the time. When they are in stock, it tends to be larger packs of the bulbs.
Compared to other 60-watt bulbs they are pretty bright. It is not so much an issue for me, but they may be a bit much if you don't want a lot of light and don't have a dimmer.
Phillips 60-Watt Equivalent ST19 Dimmable Vintage Glass Edison LED Light Bulb Soft White Warm Glow Effect (2700K)