Today I received my first Quip toothbrush refill. I'm quite happy with Quip. However, the 3-month supply of toothpaste far exceeds the amount of toothpaste anybody could consumer in 3 months.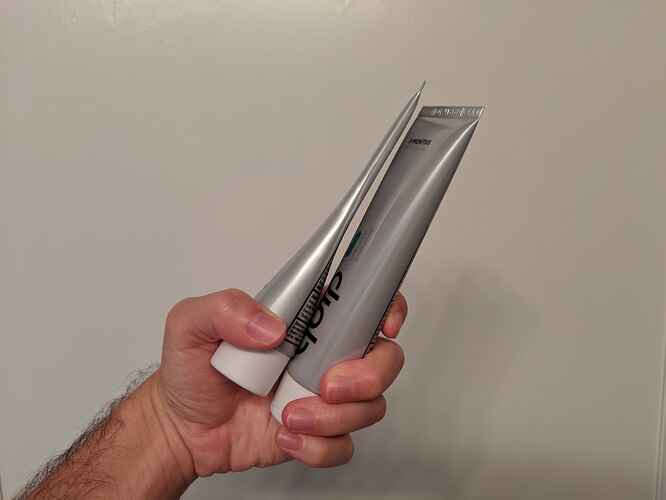 The bottle on the left is 3 months of me (and often my girlfriend) brushing twice a day. There's still easily a month of toothpaste left in that bottle—and we're frequent brushers!
In my review I talked a bit about the toothpaste.
My suggestion for anyone looking at Quip. The toothbrush is excellent, but you're better off skipping the toothpaste. There's no need to stockpile this stuff.