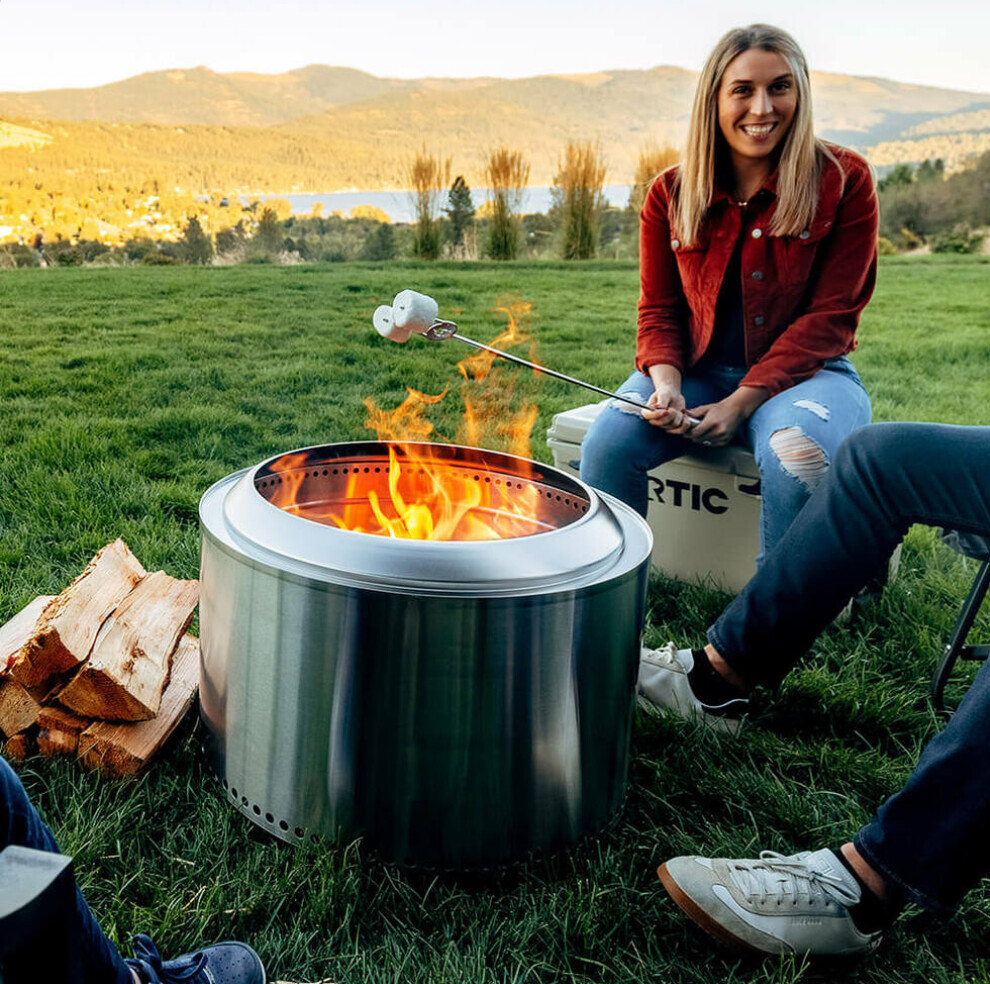 A large, smoke-free fire pit
This is the largest version of the top-rated Solo Stove fire pits. The design manages airflow to keep your fire hot, centered and smoke-free.
Deal Details
Enter deal details such as coupons or promo codes. Include specific steps if applicable.
Solo Stove has an excellent deal on it's largest fire-pit, the Yukon. It's double-walled design creates an airflow that makes fires easy to start, keeps embers hot, centered and—most importantly—smoke-free. Even though the camp fire won't ship until December, this is an excellent deal.
Product Comments
Comments about what makes this product notable.
As mentioned before, it's double-wall design helps manage airflow and keep the fire smoke-free. The construction is durable. If you like the aesthetic, this is an excellent purchase.