I was browsing The Wirecutter this morning and noticed a new item in their Best Air Purifier lineup, the Blue Pure 211+ and the smaller Blue Pure 411. I don't know why the smaller ones have bigger numbers.
These sit around the same performance as the Coway Mighty, but are much more attractive. The air intake has a colorful sleeve, which doubles as a pre-filter. I suppose you can throw them in the wash to clean them.
Also notable—it hasn't taken away the upgrade spot from the Airmega, which has been discussed at length here.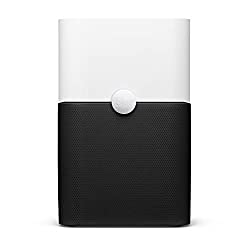 Solid performer, with a new design
The Blueair Blue Pure 211+ is both attractive and an excellent performer. It's an all-around great value for anyone looking to buy an air purifier.