In this comparison post we're taking a close look at the
Coway Mighty
vs the
Coway Airmega 200M
air purifiers. These are two of the top-rated air purifiers from both Product Notes readers as well as The Wirecutter.
They may appear different at first glance, but under the hood they are almost identical. As you'll see below both on performance, energy usage and filter replacement costs they are about the same. The primary difference comes down to aesthetic preference.
---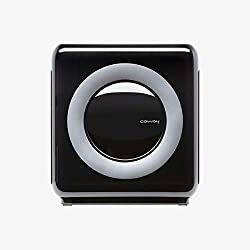 The Coway AP-1512HH Mighty, is a top-rated air purifier
Perfect for bedrooms, living rooms and more, The Coway Mighty has been a top-rated air purifier by both The Wirecutter and Consumer reports for several years.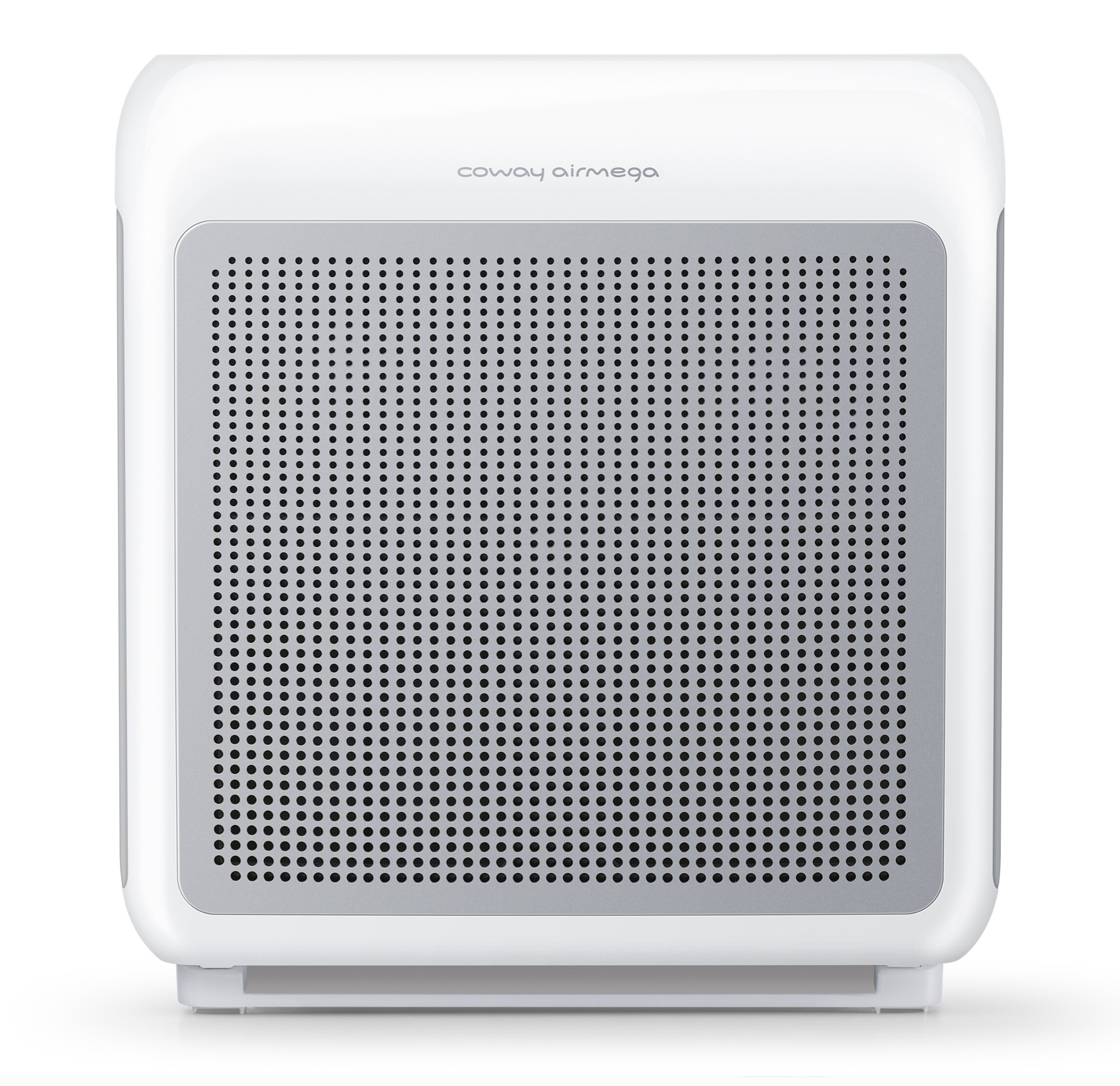 The Mighty with a few cosmetic changes
The Coway Airmega 200M has almost identical internals and performance to the Mighty AP-1512HH, but with a different face plate. It is a great choice for small and medium-sized rooms.
Comparing aesthetics
When looking at the Coway Airmega 200M vs Mighty AP-1512HH, the primary differentiator is aesthetics. the Airmega 200M is newer and contains the Airmega branding—I am not sure that necessarily makes it more attractive.
When we reviewed the larger Airmega 300, we noted it's attractiveness as a standout among a bunch of boring beige machines. While the Airmega 200M is not ugly, it's just not as attractive as the larger models. It somehow comes across as cheap to me. If I were making a purchase based on aesthetics, I would choose the Coway Mighty in black.
It is worth noting that both models have black and white versions.
Comparing performance
You'll find identical performance between the Coway Mighty AP-1512HH and the Airmega 200M. Any differences are likely do to the difference in airflow from the different filter cover styles.
Both air purifiers use the same HEPA 4-stage filtration systems.
Pre-filter. This filter is permanent and captures the largest particles. It can easily be rinsed, vacuumed or wiped down with paper towels.
Deodorization filter. This is essentially an activated carbon filter that attempts to remove bad odors from the air.
HEPA filter. The main reason you're looking for an air purifier is the HEPA filter, which captures and reduces 99.97% of particles 0.3 microns in size and larger.
Vital Ion. The last stage of Coway's filtration process, the bipolar ionizer generates an electrochemical reaction that removes particles from the air.
Comparing cost
Cost shouldn't be much of a factor when comparing the Airmega 200M and Coway Mighty. The Mighty is often a little less expensive and goes on sale a little more often, mostly because it is an older model without Coway's Airmega branding.
As for ongoing costs, both use the same HEPA filter, which needs to be replaced about once a year. The Coway Mighty uses slightly less power—77W vs 82W, but I think it is enough for the energy savings to be negligible.
Comparing other specifications
If you're skeptical in the comparisons above here are the primary specs for each air purifier. To further expound on the stats below 360 sq. ft. is perfect for most living rooms or bedrooms.
Also, if you're curious CADR stands for Clean Air Delivery rate. That number will tell you how effectively it can remove certain particulates from a room. Most air purifiers will show this for dust, pollen and smoke.
| Specifications | Coway Mighty | Airmega 200M |
| --- | --- | --- |
| Purifying Coverage | 361 sq. ft. | 361 sq. ft. |
| CADR | Dust 246 / Pollen 240 / Smoke 233 | Dust 246 / Pollen 240 / Smoke 233 |
| Annual filter cost | ~$50 | ~$50 |
| Dimensions WxHxD | 16.8 x 18.3 x 9.6 | 16.8 x 18.3 x 9.6 |
| Weight | 12.35 lbs | 12.5 lbs |
| Noise Level | 24.4 - 53.8 dB | 24.4 - 53.8 dB |
| Power usage | 77 W | 82 W |
| Sensors | Dust / Pollution | Dust / Pollution |
Replacement filters
When it is time, you can use order the Airmega 200M or the Mighty AP-1512HH filters—they are interchangeable. Filter replacements can be purchased from both Amazon and Walmart.
The nice thing about both of these air purifiers is that they have an air quality sensor. That means they will only run when poor air quality is detected. This can lengthen the amount of time you'll be able to keep your HEPA filter and reduce your power bill.
Both the Airmega 200M and Mighty have indicator lights. One will come on when it is time to clean the pre-filter, which does not need to be replaced. The other will come on when it is time to replace the HEPA filter.
Should you get the Coway Airmega 200M or Mighty AP-1512HH?
Both of these are top-rated filters and are perfect for most bedrooms, living rooms and home offices. You won't go wrong with either.
If you have a larger room, or perhaps live in a studio apartment that's one large room, I would check out our Airmega 300 vs 400 Comparison. I think one of those would be more effective.