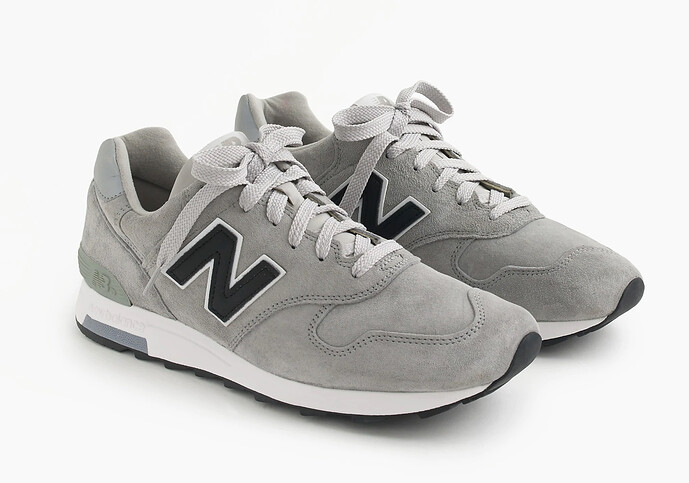 I'm going to say that the gray J.Crew New Balance 1400s are the best all-purpose sneakers I've owned. They are attractive, durable and exceptionally comfortable.
I have a pair that is about two years old that are fading. The tread is wearing thin and the shoelaces are starting to fray. I'd love to replace these with a new pair, but it seems like J.Crew isn't planning to restock these anytime soon.
Are there any good alternatives to this particular shoe?
I've looked through a ton of models on the New Balance site, but I can't seem to find any similar models with an all-suede construction. The New Balance 574 looks similar, but uses mesh panels.