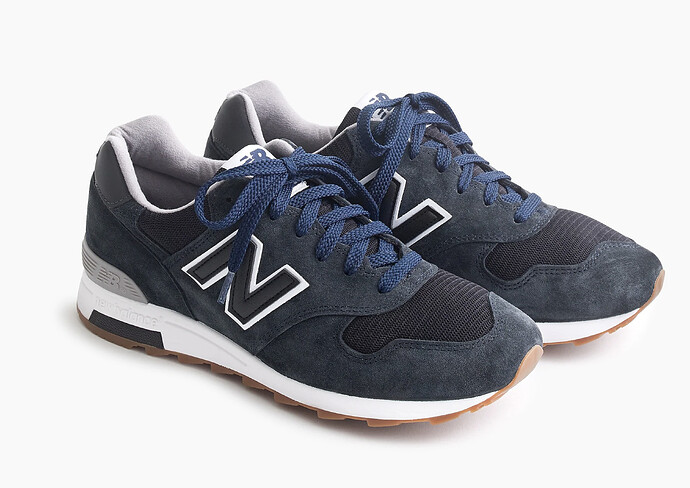 Finally my favorite sneaker of all time is back in stock at J.Crew—well, kinda. The New Balance 1400 Returns to J.Crew in two colorways Midnight and Blue Steel. The 1400 is the only sneaker I've had that's held up to near-daily wear for two years.
Unfortunately, it looks like this model has mesh panels. The gray 1400 has an all-suede build, which I love. It does make me hesitate.
Then again that model is out of stock and probably won't be back for a while, I'll probably pickup the Midnight Steel version of these. A pair of sneakers for $180 is expensive, but I think it's worth the quality, comfort and flexiblility.
Oh and if you do know of any alternatives to the 1400, here's the previous thread.