The very first purchase I made after moving into my first home was a quality shop vacuum. After doing plenty of research the general consensus was that the RIDGID 12 Gallon Shop Vacuum was the best value on the market. I've owned it for several months now and have no regrets.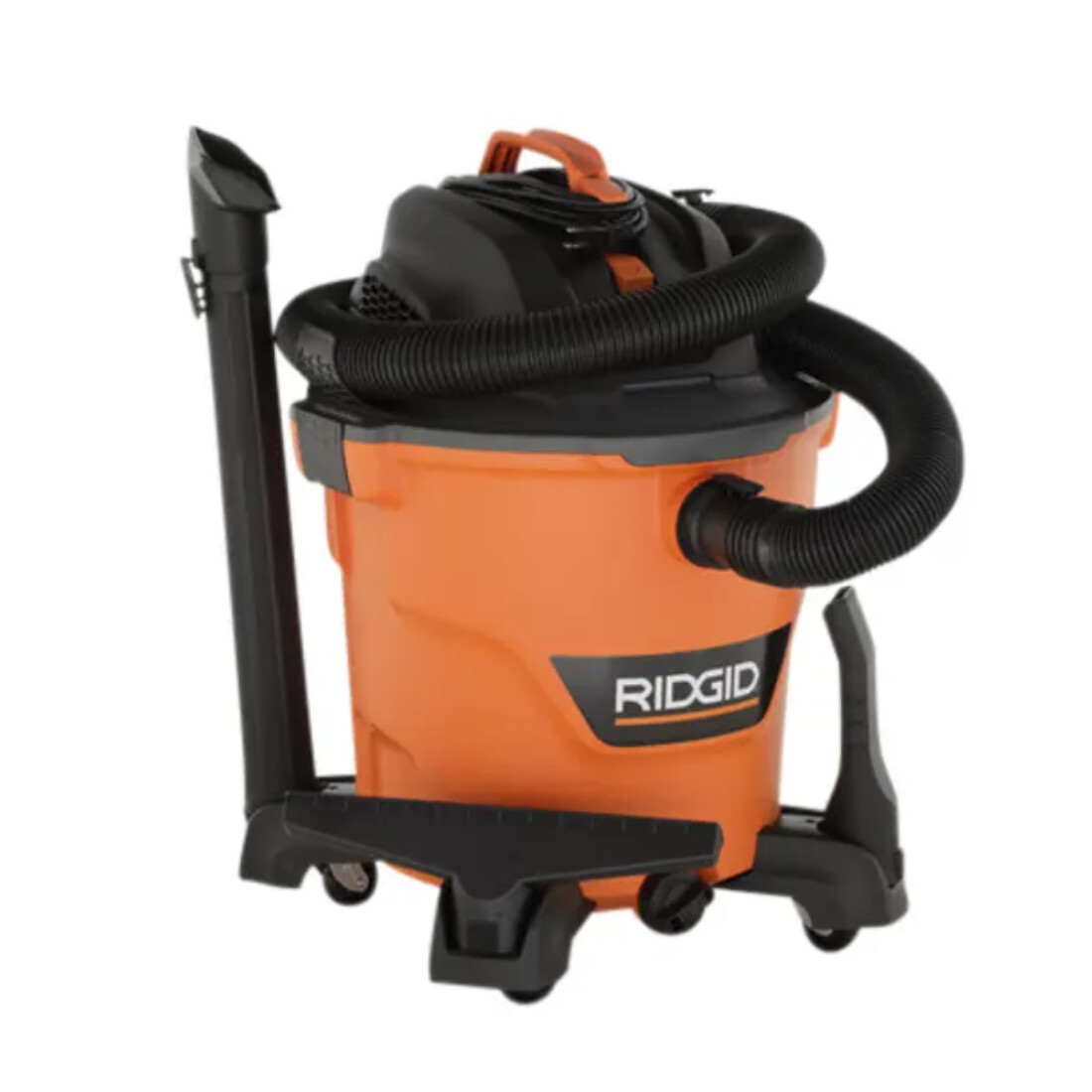 A great value shop vacuum
It has a large capacity, it's durable and will take just about anything you can throw at it.
The good
Lifetime warranty. If this thing breaks at any point—for the rest of your life, they'll repair or replace it. The top review on Home Depot talks about how their 25-year-old RIDGID shop vac stopped working. They shipped him a brand new vacuum—accessories included. I wouldn't expect a product like this to last a lifetime, but I think it's fantastic that they have faith to provide a lifetime warranty.
Easy to transport. When researching shop vacs, was really considering getting the 14 gallon model. It had more capacity and more power for only a few bucks more. I read enough reviews recommending the smaller one because it was lighter and significantly easier to maneuver. I think it was the right decision, this thing is easy to move up and down stairs.
Each attachment has a place. One thing I dislike about purchasing vacuum cleaners is that I dislike all finding a place to store all attachments that come with it (see my ROIDMI F8 review). With this shop vac each of the attachments affix above the wheels of the vacuum.
Utility nozzel
Wey nozzel
Car nozzel
Extensions wands
The bad
The shop vacuum has difficulty with the cobwebs in my basement. I know spider webs are strong—and maybe a vacuum isn't the best way to get rid of them. I was hoping that it would work better than taking a broom to them, but it really hasn't
The uncertain
I can't comment on the wet part of the we/dry vac. Luckily I've not had to vacuum up water from my basement or elsewhere. Hopefully, that's not something that I have to do anytime soon. If the day comes, I feel prepared though.