Anyone looking to get into board games should check out Splendor, which is on sale right now. The game is fast-paced and is very replayable. According to CamelCamelCamel, the game is at an all-time low price right now.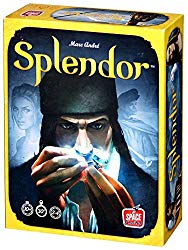 A great beginner board game
A gem collecting game that is easy to learn and has a lot of replay value. Games support 2-4 players and take about 30 minutes.