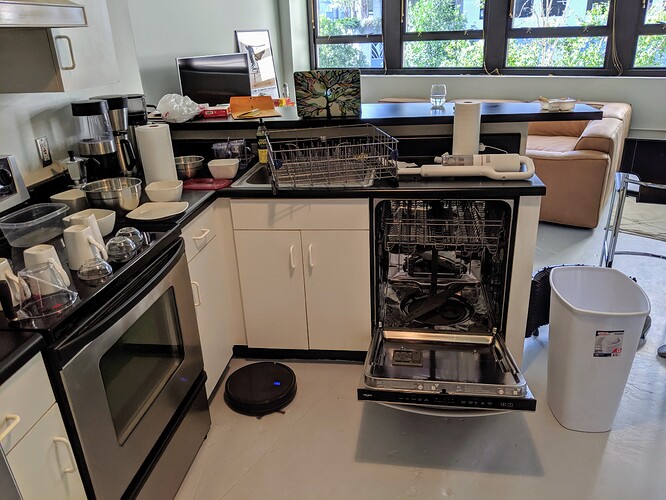 My morning is going a bit different than I expected. My girlfriend and I just spent the last two hours cleaning up glass from my kitchen and dishwasher. As you can see in the picture above, we've removed most of it (and trapped the Eufy in the kitchen for a while).
I ran the dishwasher last night. This morning I opened the dishwasher to unload it. I took a few coffee mugs out and then reached for my Duralex Picardie Tumblers. The first one came out fine. The second glass I tried to grab exploded into a million pieces. Luckily nobody was seriously injured.
Glass was everywhere. We used a paper towel to pick up the big pieces and then vacuumed the floor. Then we did the same for the dishwasher door, racks and base. I'm certain we have 99% of the glass up, but am concerned about the filter and drain. Should I call a repair man to come out and clean out and services the dishwasher?
What are you supposed to do when a glass explodes in the dishwasher? It's probably a little outlandish, but my worst fear is it damages a drain line and my apartment floods.