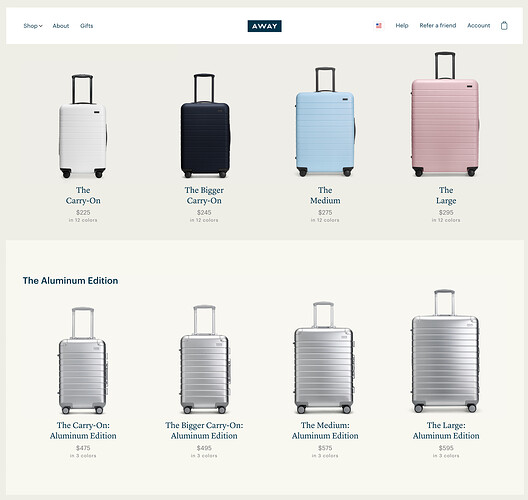 Away is known for building buy-it-for-life luggage at a reasonable price. The bags are attractive, have a lifetime warranty, ejectable battery and incredibly quiet 4-way wheels.
Click the link below and a $20 referral code will automatically be applied at the final checkout screen. This should work for all Away products.
If you decide to make a purchase, we'll both get $20 off our orders.