I recently purchased the Jabra Elite Active 75t in navy.
My intention was to find a better pair of headphones now that I'm working from home. I was looking at a few over-ear models when I realized that I didn't really have a good pair of earbuds. It was a better use of money to replace this this cheap pair of earbuds that never fit well than replace a working, but could be better over-ear set.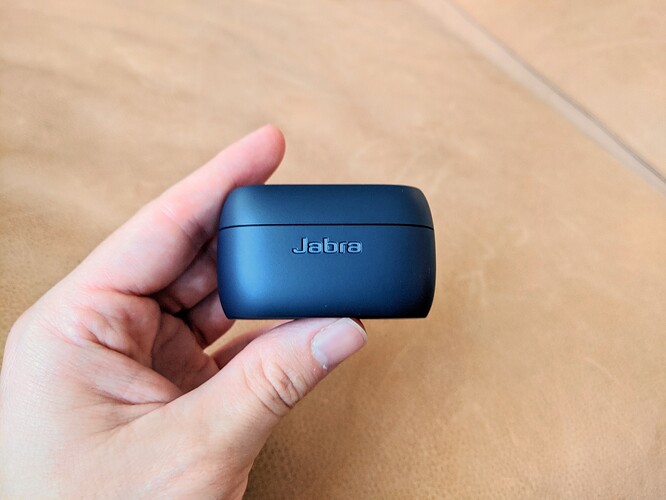 Anyways, I've been very happy with the headphones so far. They're comfortable and the battery easily lasts through my daily Zoom calls.
Plus the case is USB-C. I'm slowly moving towards my goal of removing miscellaneous charging cords from my desk area—now can I just get Apple to switch over it's iPads?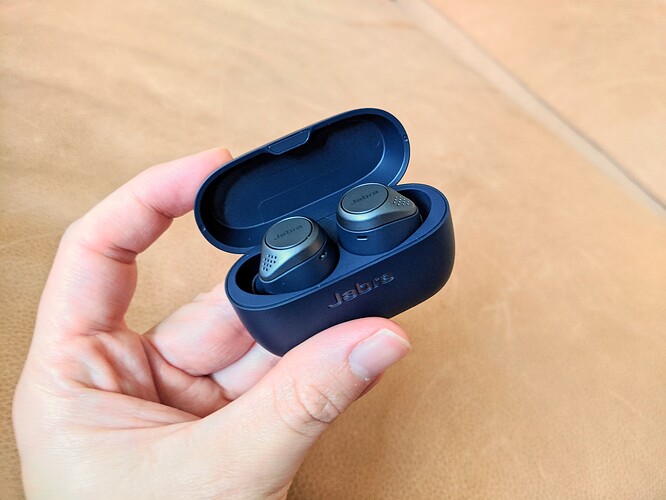 The build quality feels really good. The plastic has a rubber-like texture. My understanding is this is the waterproof coating, which is main difference between the Elite 75t and the Elite Active 75t.
The earbuds are small—very small. My primary concern right now is losing one of them. It's nice that they fit flush against your ear though. They don't really come out when you're moving, eating or even if you bump into something (I've tested that).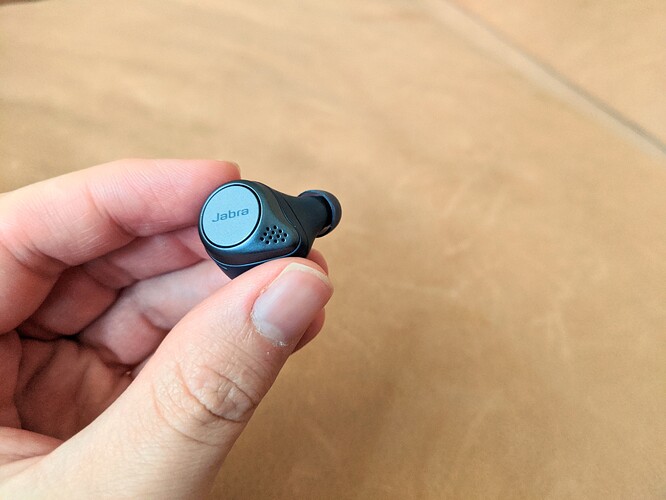 The touch controls and shortcuts took me a second to get used to, but I think I've got the main ones figured out now.
All-in-all, I think this was a great purchase.
---
Long-term notes
I've owned my Jabra Elite Active 75t earbuds since April 2020. Since a products flaws can appear after months or years of use, I publish long-term notes for potential buyers to evaluate.
February 5, 2021 I've now switched from Android to iPhone and have yet to have any issues. I've avoided installing Jabra's iPhone application though. Honestly, I don't think it provided enough value.
July 10, 2020 One thing that annoys me a bit is Jabra's applications insistence on getting location permissions. Sure if I lose them I won't be able to track them down in the app—I think that's unlikely and don't want to grant location permissions. I do want to stop being bugged about it though.