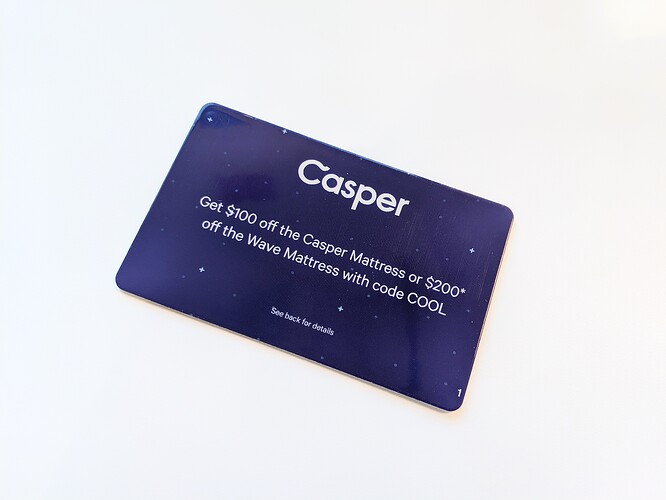 Casper, perhaps the most well-known internet mattress company, consistently has monthly promo codes. This is the post we keep up-to-date with the latest codes.
Use promo code FALLASLEEP and get:
$100 discount on the Original Casper Mattress
$200 discount on the Casper Wave Mattress
This discount should be good until 12/15/2019.
We'll keep this thread updated in the event that anything changes. I'd also encourage you to check out the discussion on the best internet mattress.