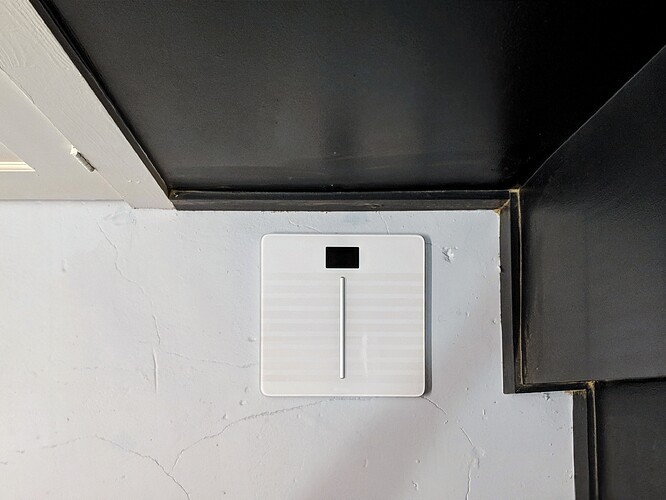 I am obsessive about weighing myself. It's not that I am worried about my weight, but ever since I wrestled in high school, I feel compelled to constantly see what I weigh. I tend to weigh myself twice a day—it is just a habit that forms after a couple of years wrestling.
So that should explain why I decided to purchase a smart scale. I simply wanted a scale that would track my weight over time. With the Withings Body Cardio that also includes body fat, water and other composition metrics.
Unfortunately, the Body Cardio stopped measuring pulse wave velocity in January 2018.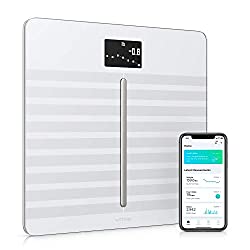 An exceptional smart scale
Even without Pulse Wave Velocity the Body Cardio is a great smart scale. It has the excellent Health Mate app that tracks weight, body fat, muscle mass, bone mass and more.
Long-term notes
I purchased this scale on November 27, 2015. Here are my running notes on the smart scale.
February 5, 2021 - Fitbit to Apple watch, the scale is still going strong
This scale has been through a lot. I've changed from Fitbit to Apple watch hand haven't noticed any of the connection issues I had with my FitBit. I know there are many cheaper scales on the market these days, but as long as this one keeps reporting data, I have no issues.
October 22, 2020 - Issues syncing with Fitbit
I'm not entirely sure what the issue is, but I've had issues with the scale syncing data to my Fitbit account. I have a feeling this was a software problem on Fitbit's end, but has since been resolved.
October 18, 2019 - Battery needs a recharge
Normally charging something isn't worthy of an update. However, this is the first time I've had to charge it since I got the scale in April of 2017. It's not like it hasn't been in use—I weigh myself twice a day. The scale really does have amazing battery life.
May 2, 2018 - Nokia sells Nokia Health business back to Éric Carreel, co-founder of Withings
Nokia really screwed this up and destroyed a pretty good brand in the process. I am not sure what is going on behind the scenes, but hopefully Carreel can turn things around.
January 22, 2018 - 30% discount on a different product or a full refund
Nokia is offering either a discount on other products or a full refund for the body cardio. I'm going to take the 30% deal and keep my scale. The pomo code is good for until December. Maybe I'll purchase the Steel HR or another smartwatch from them later this year.
I still wish they would have just renamed pulse wave velocity.
January 20, 2018 - Nokia removes pulse wave velocity metric
Nokia Health has removed the pulse wave velocity metric from this scale and I'm very unhappy about it. If you compare the Body Cardio to the Body Plus, the main reason to spend $50 more is for pulse wave velocity. Here's Nokia's reasoning:
We brought the Pulse Wave Velocity (PWV) feature to a home scale for the first time with Body Cardio. We are now learning its capabilities in the area of measurement of pulse wave velocity may require a different level of regulatory approval. In light of this, the decision was made to turn off the pulse wave velocity feature. This action does not affect the other features delivered by our most advanced scale - such as weight accuracy, body composition, and heart rate readings.
Just call it something else then. What is the sensor actually measuring? Call it that—call it Nokia Health Wave for all I care. It is incredibly shortsighted to remove this feature entirely.
June 21, 2017 - Nokia updates mobile app
Nokia has updated the UI of the mobile app. Many would probably describe the look as clean, but it seems they've tossed out some features that I really liked. Particularly the trend line on all of the charts that showed an average, not just day-to-day information.
I emailed customer support, to submit a product request. We went in a few circles I don't think they understood, that I just wanted the product team to put that request into their backlog.
April 4, 2017 - New Body Cardio ordered
April 1, 2017 - Measurements changing from lbs to st lb
For whatever reason the scale is constantly switching the measurements from lbs to st lb (stones?). I'll switch it back to lbs and then the next time I weigh-in the scale automatically switches again. It's incredibly annoying. The scale is a few months out of it's warranty period, but Withings support offered me a 50% discount on a new scale. I'll take it.
November 27, 2015 - Body Cardio scale ordered
The Good
The Body Cardio is an incredibly sleek scale. It's probably the best-looking scale ont he market.
Incredibly simple to get set up and scale connected—most IoT devices have terrible software. That doesn't seem to be the case here.
The scale feels surprisingly heavy.
The scale doesn't move or settle at all when you stand on it. It may seem weird, but I find this incredibly satisfying.
I like the charger over fiddling with batteries. Seems to charge fast mine went from about 50% to 100% in 30 minutes.
If the battery life last a year, as Withing Claims, that is truly fantastic. Update: It absolutely does.
I love the charting on iOS app, seeing an average over time in addition to individual weigh-ins gives you an idea of how you are doing overall.
Measures body composition: body fat, water, bone and muscle. Also heart rate.
The Bad
USB to Micro USB Charger included—no adapter for wall sockets? It's a $175 scale. Include a damn wall adapter. What type of world is this when I have to plug-in my scale to my laptop to charge it?
Since the Nokia Health acquisition I like charting on the Android app significantly less. Can only see the average by setting the time range to year.
Nokia killed pulse wave velocity and that seems like a horrible product decision. Even if it doesn't meet regulation standards, call it something else—Nokia Wave Velocity.
Conclusion
Nokia Health removed some features that made the Body Cardio more attractive. However, the prices of these scales have also dropped significantly. I think this is still an excellent scale for around $120.
If you want to track weight, body fat and heart rate on your phone, the Withings Body Cardio is a solid choice. The scale is accurate, never looses connectivity and is easy to setup. The scale syncs seamlessly with the Withings application, which is available for both iOS and Android.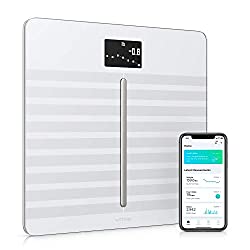 An exceptional smart scale
Even without Pulse Wave Velocity the Body Cardio is a great smart scale. It has the excellent Health Mate app that tracks weight, body fat, muscle mass, bone mass and more.